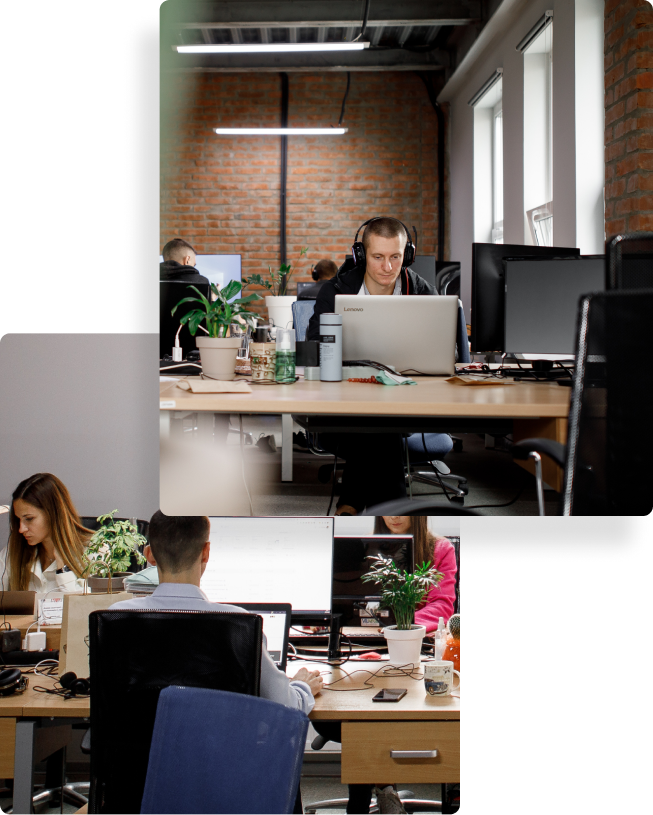 We definitely have the right team for you!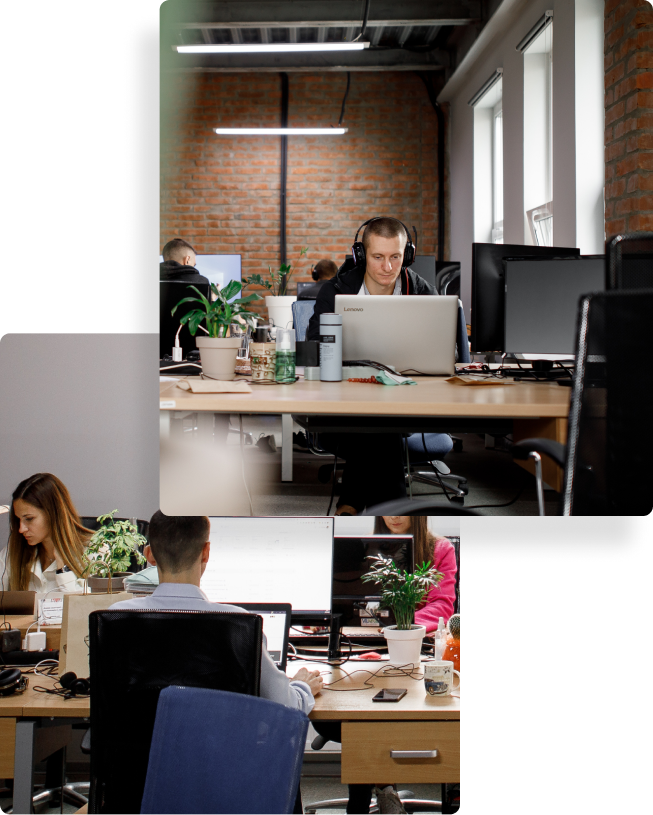 Vilmate values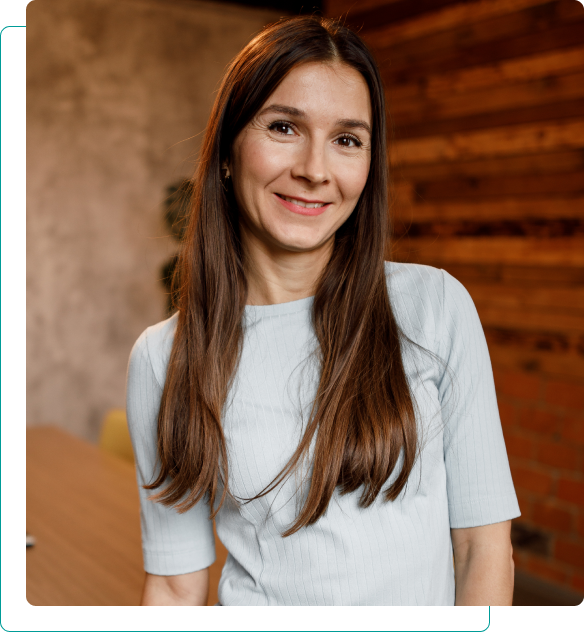 Vilmate values
Honesty
We believe that honesty and transparency are the keys to success.
Reasonability
We always aim for progress – not perfection.
Openness to dialogue
At Vilmate, we cherish flexibility and openness to discuss everything.
Dedication
We love what we do and are eager to learn something new.
Vilmate in facts & figures
We trust our teammates and strive to make their work as
comfortable as possible.
10
Years of steady growth
Mutual growth and commitment to results are our keys to success.
150

+
Vilmates always ready to help
We cherish innovation and open-mindedness, being always open to new ideas.
25

%
Annual company's growth
Personal success and initiative will always be welcomed and appreciated.
Advantages of being a Vilmate
Professional development
Work with experienced and highly skilled middle and senior-level specialists
Modern technology stack
Huge range of domains
Optimized work processes and no bureaucracy
Comfy work environment
Cozy offices with up-to-date equipment
Opportunity to work remotely or from office in Kharkiv or Kyiv
100% negotiable work schedule
Friendly and pleasant atmosphere
Team buildings and corporate events you don't want to miss
Compensation and benefits
Market-competitive salary
Reimbursement for workshops and professional conferences
Referral program
28 calendar days of paid vacation
Paid state holidays and sick leaves
Let's hear what vilmates say
I have been working for a little less than a month as a QA engineer. The office, the atmosphere, the team, the project, the hiring process – everything is just great. I am very glad to be a part of the company, and I do not regret that I came here at all. Without a doubt, I can recommend the company as worthy of attention and a worthy employer. Such a company is very rare nowadays. The greatest thanks from the bottom of my heart to all those involved for the fact that I work and develop here. 🙂
Vadym Gerasimov
QA Engineer
I have been working at Vilmate for about a year and I can safely recommend this company. Understanding management, a cheerful and friendly team of professionals, a decent level of compensation, interesting projects, and constant development. Also, unforgettable corporate parties are arranged here. Very adequate management and lack of bureaucracy.
Evheniy Ganusiak
Web Developer
Great company, good people, great working environment. The project in which I participate gives me the opportunity to master new technologies and libraries. My team is strong professionals with a great sense of humor, attentive and responsive. With each day of work, the desire to stay at Vilmate only grows stronger.
Volodymyr Markov
Junior Front-End Developer
I am infinitely glad that I got to Vilmate and I want to express my gratitude in this review.
Professional team, which, despite the number of employees, managed to avoid bureaucracy and maintain a friendly atmosphere. Adequate management automatically attracts competent and interesting customers who become part of the team on an equal footing with everyone. 
"Flexible working hours" finally ceased to be just a phrase and grew into very convenient time management, but in conjunction with a convenient location – a killer combo for those who value their time. 
The team is wonderful and versatile, easily accepts newcomers, and contributes to development. Colleagues quickly become comrades and friends.
Misha Parkhomenko
Front-end developer
I have never regretted that I got to Vilmate. 
The company is great, the territorial location of the office is 10/10. 
Excellent atmosphere in the office, lack of vertical communication, and openness to initiatives.
Andrey Lapko
.NET developer
I have been working for a year and a half. The company has everything you need: very adequate management, a bunch of interesting projects in all the most popular languages ​​and frameworks, a friendly team, all colleagues are professionals and there is always room to grow. Bureaucracy is really minimal, and the management adheres to the principle "How else could we help our developers?", which makes the team very productive. An honest and open relationship with customers makes life easier too. In general, Vilmate is growing by leaps and bounds and the prospects for the company and its employees are very good.
Vitaliy Duvalko
Front-end Developer
Show all on DOU
Our leadership
Our leaders are in charge of creating an atmosphere of innovation and making our mates aware of the long-term and short-term goals of the company.
The leader needs to be always in touch with the team, to feel, and understand it.